Balloon Arches are great for defining areas such entry ways, buffet tables, race ways, dance floor and more. We can customize any theme, color scheme with giant balloons, letters, numbers, characters, greenery, confetti balloons, different shapes of Mylar balloons.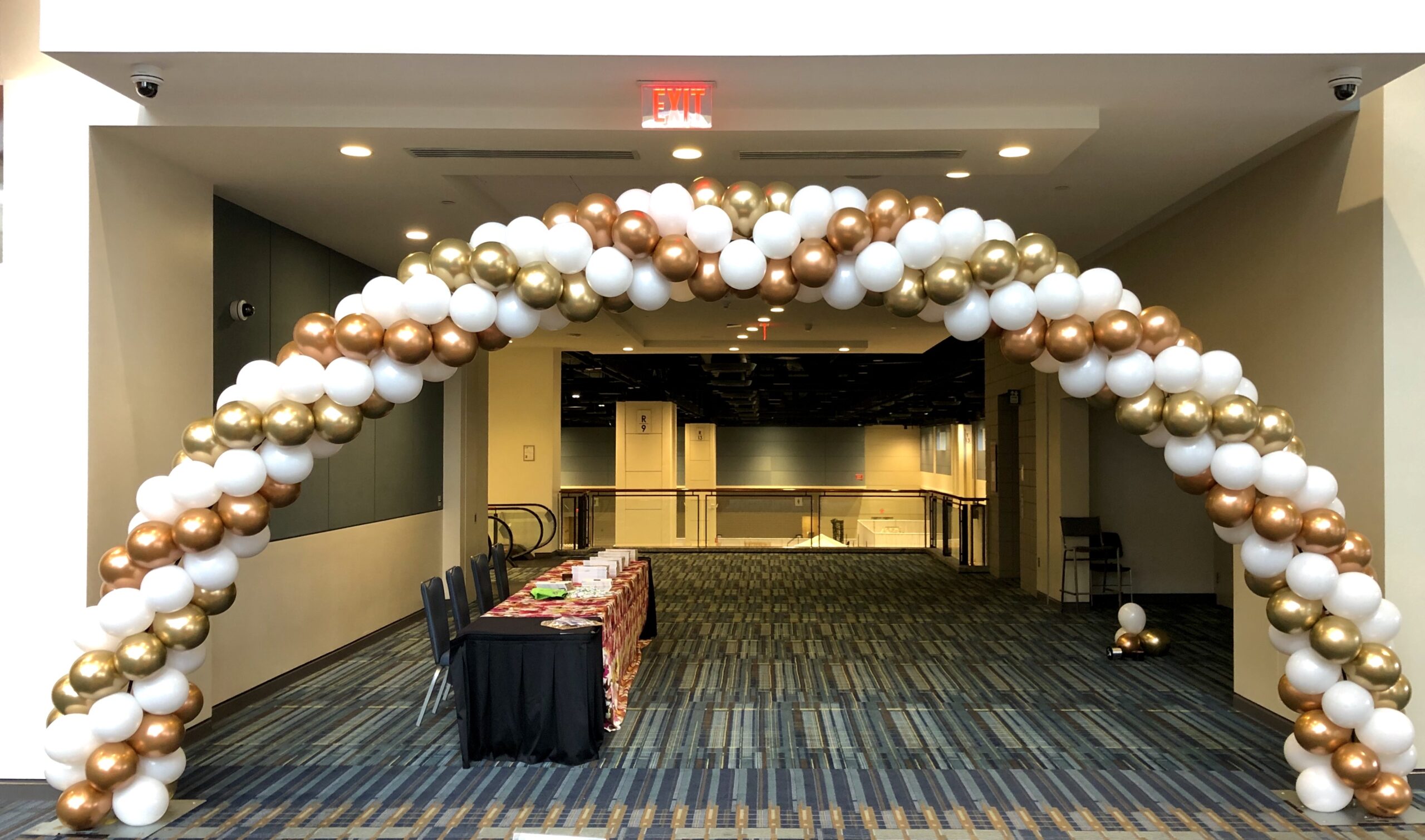 Balloon Arches styles 
We have different styles of arches for all kind of budgets or themes. Some of our arches can be used outdoors and other are only for indoors event.
Balloon Arches Style include:
Traditional Garland 
String of Pearls
Linked Arch
Combo Arch (columns with string of pearls or linked arch)
Organic Arch
Organic Demi Arch
There are many factors that can affect the price of your arch. The most important thing to know is arch length and height.  It is also important to know if the arch will be outdoors or indoors and how long you need it to last. Knowing your budget will help us to offer different options within it.
You can also check out the prices of the most common arches in our price list or you can fill out the contact form to request a quote. When you contact us let us know how wide and tall you need your arch, if this is for outdoors or indoors.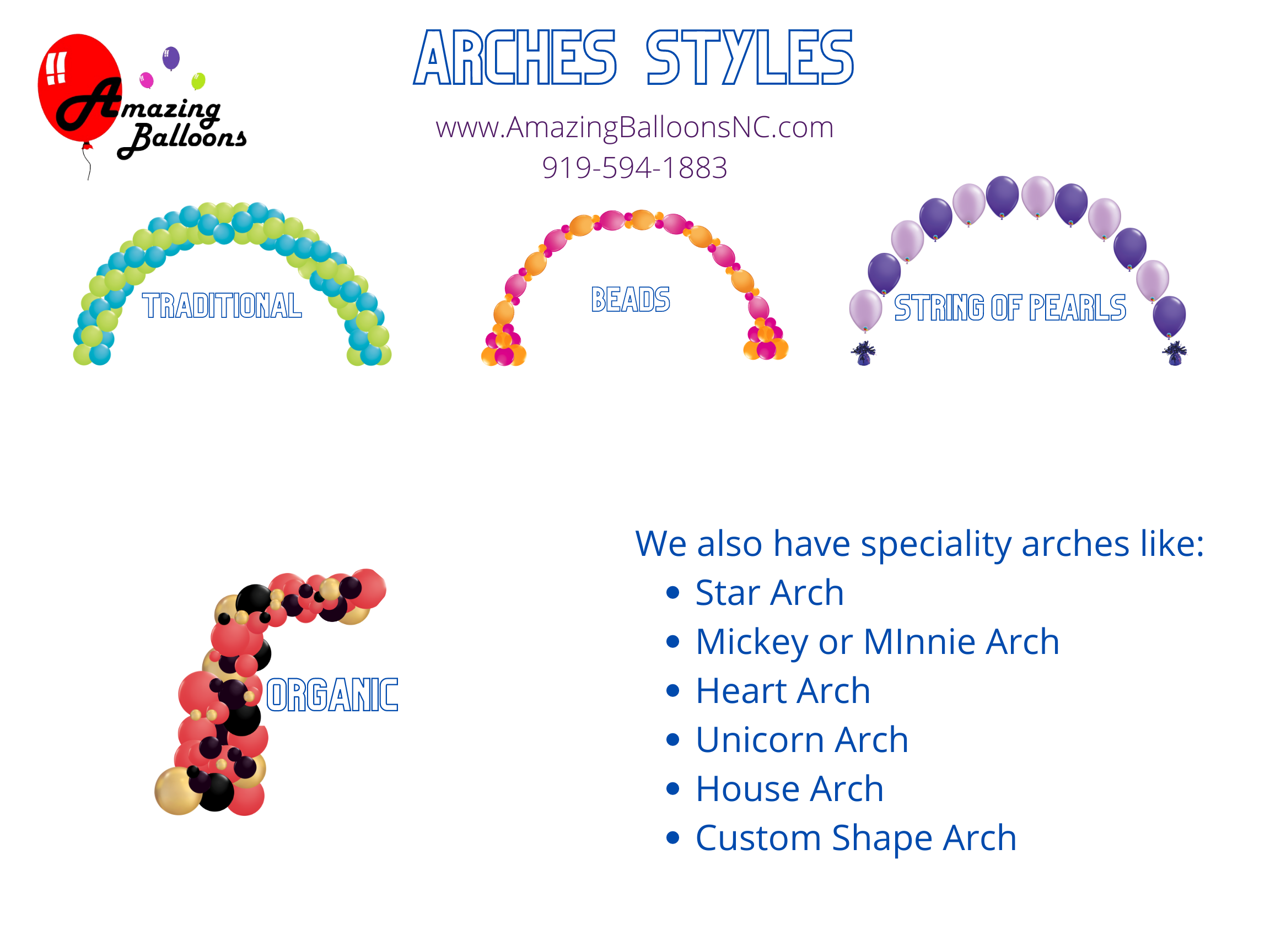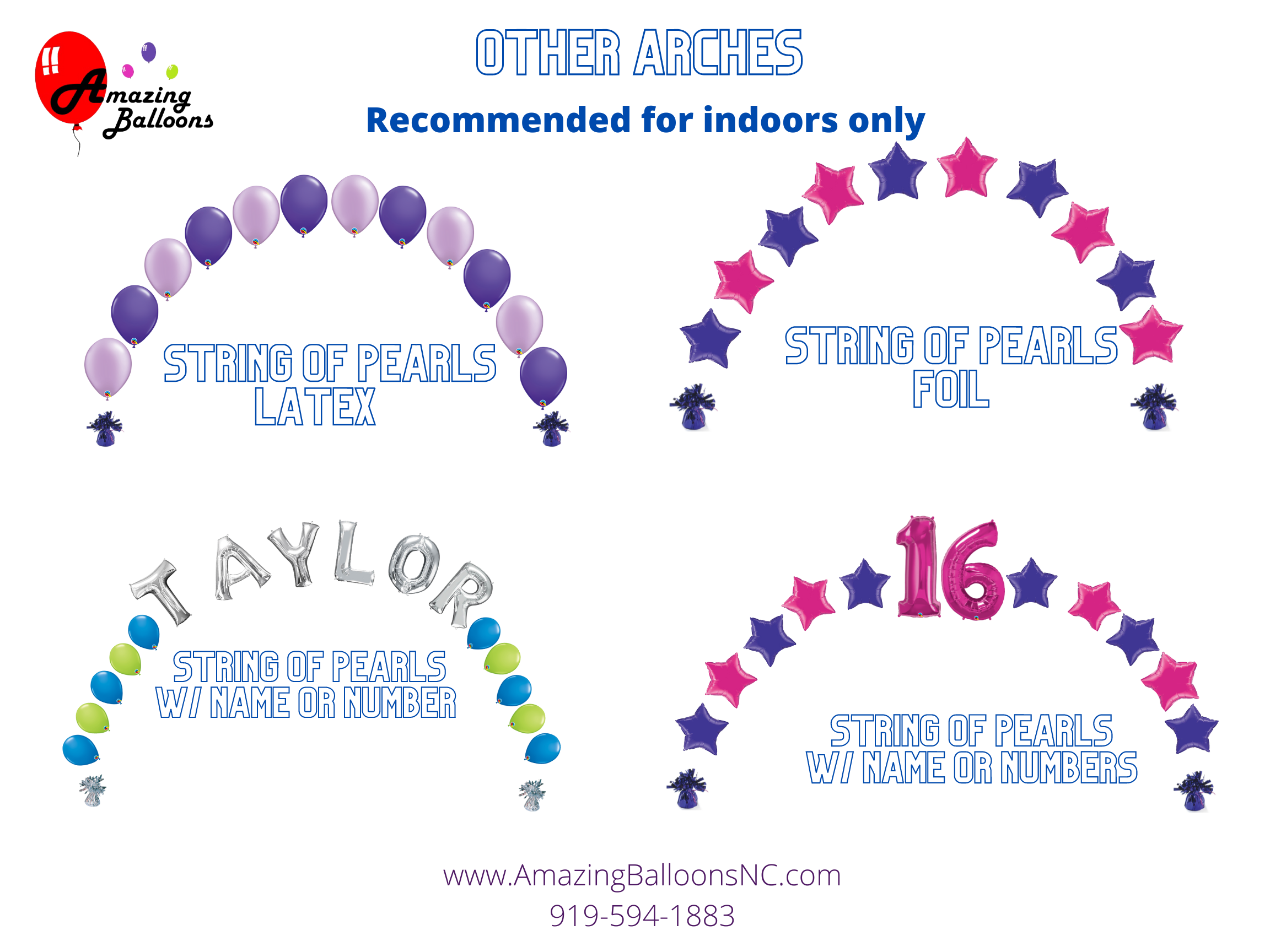 "The amazing arch you delivered made the difference in our event. Thank You!!!" Amazing Balloons Client